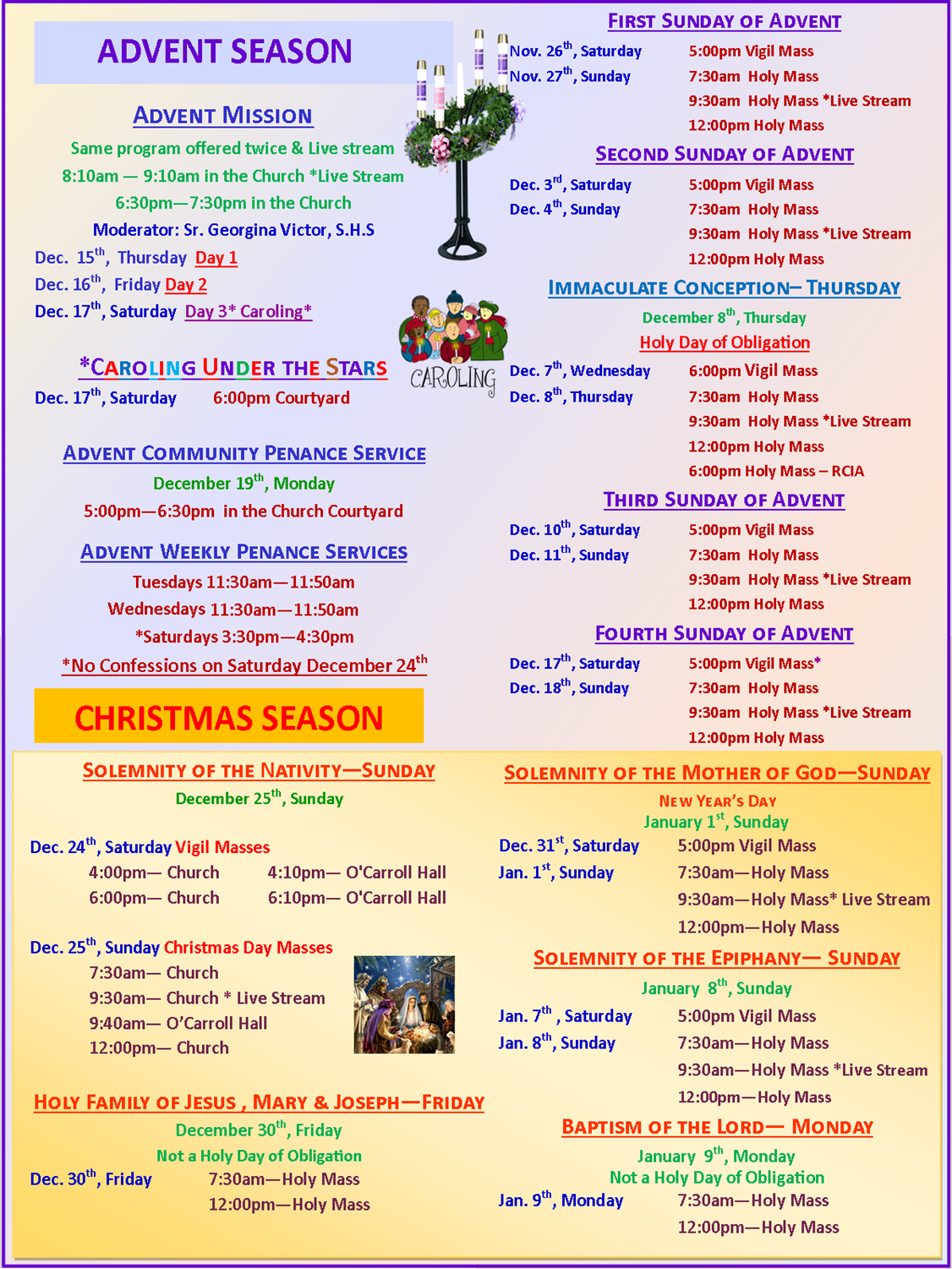 Photos of Deceased Loved Ones
Thank you for praying for our deceased loved ones throughout the month of November. Please pick up your pictures at the Parish Office.
~~~~~~~~~~~~~~~~~~~~~~~~~~~~~~~~~~~~~~~~~~~~~~~~~~~
Volunteers Needed
We are looking for volunteers to help control the Readings and Prayers feed shown
on the TV monitors during the Holy Sacrifice of the Mass.
If you are interested, please contact Jojo Concepcion or the Parish Office.
Until then, thank you for your patience while we continue to adapt to our new system.
~~~~~~~~~~~~~~~~~~~~~~~~~~~~~~~~~~~~~~~~~~~~~~~~~~~
 Safe Environment Training Renewal July 1st
All Safe Environment Training (SET) expired on June 30th.
All volunteers at St. Paul's will need to recertify for the upcoming year, taking either the Renewal (if certified for 2021) or Foundation with Background Check (if not currently certified) courses. Volunteers have until December 31, 2022 to recertify (youth volunteers have until January 31, 2023) - failure to comply will mean suspension from volunteer duties. Courses are online only this year and are available through CMG Connect.
For any questions regarding logging-in or taking the courses, please contact the parish office.
For more information, please visit the Diocese's Office of Child and Youth Protection website.
~~~~~~~~~~~~~~~~~~~~~~~~~~~~~~~~~~~~~~~~~~
We are now live-streaming the Holy Sacrifice of the Mass at 9:30 am on Sunday mornings. Please join us via our YouTube channel here.
For more information, please view our Communication for Live Streaming at St Paul.
Several precautions are in place regarding cleaning, distancing, sanitizing, etc. We will continue to update these logistics to provide a safe Church environment for the Holy Sacrifice of the Mass, such as:
No gathering/socializing before or after Masses – continue to pray in silence
Masks are optional for parishioners and Liturgical Ministers, including Extraordinary Ministers of Holy Communion

All books, pens, cards, etc. will be removed from pews

Sanitized books for use as well as a place to return 'used' books are available
The bulletin now contains all songs and responses for every weekend Mass

Special cleaning protocols
Longer standing times during communion
Hand sanitation stations before and after reception of the Eucharist (both on the tongue and in the hand)
For more information, please view our Reopening Public Mass presentation or visit the Diocese's Rising with Christ webpage.
If unable to attend Sunday Mass, Catholics are encouraged to make a Spiritual Communion, pray the Rosary and other devotional prayers, and watch the Holy Sacrifice of the Mass on TV or online. For TV, visit the EWTN channel (Dish 261, DirecTV 370, Cox 113) or on AZ-TV channel 7. For online live-streams or recordings of Sunday Mass, please consider the our own live-stream, or the Diocese of Phoenix's YouTube channel.